Christmas comes always so suddenly. You blink twice in August and you find yourself mid-December. I always try to prepare gifts early or craft them myself, so I don't have to go to the city centre and get stressed out by pushing through crowds to a soundtrack of blaring Christmas songs, screaming children and bagpipe music. However, that never really works and I often find myself with some missing bit's.
If you now just realised it's less than 2 weeks till Christmas and you missed my last post and are now in a hurry to get some last minute gifts, do not despair.
I prepared a list of my favourite independent shops in Edinburgh, most of them nestled away in quiet areas or the hidden Old Town streets, far from the crowds and noise.
This blog post is not sponsored. I personally love and visit the shops since I moved here and highly recommend them.
Edinburgh Printmakers
As you might have seen on my stories, I visited the Edinburgh Printmakers a few weeks ago. They not only have a small shop with beautiful handmade products ranging from prints over crafting supplies to decoration and Jewellery, but also offer courses in Printmaking for the ones who love giving away experiences rather than things.
Edinburgh Printmakers, Castle Mills, 1 Dundee St
Grow Urban.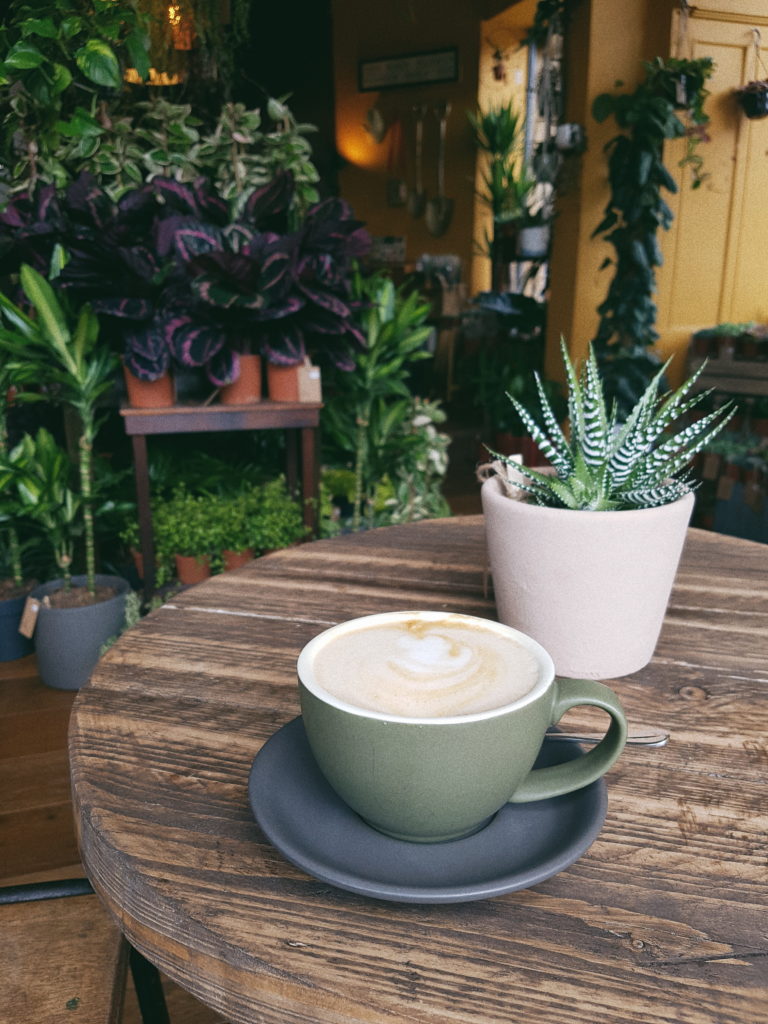 We all know Grow Urban is my favourite plant shop. But besides plants (which are always a great gift), you also get lots of little nature and plant related bits and bops like prints, Cards with seeds inside and helpful books about keeping house plants alive. And coffee to fuel you before it gets back into the Christmas madness
Grow Urban. 92 Grove Street
Cloud 9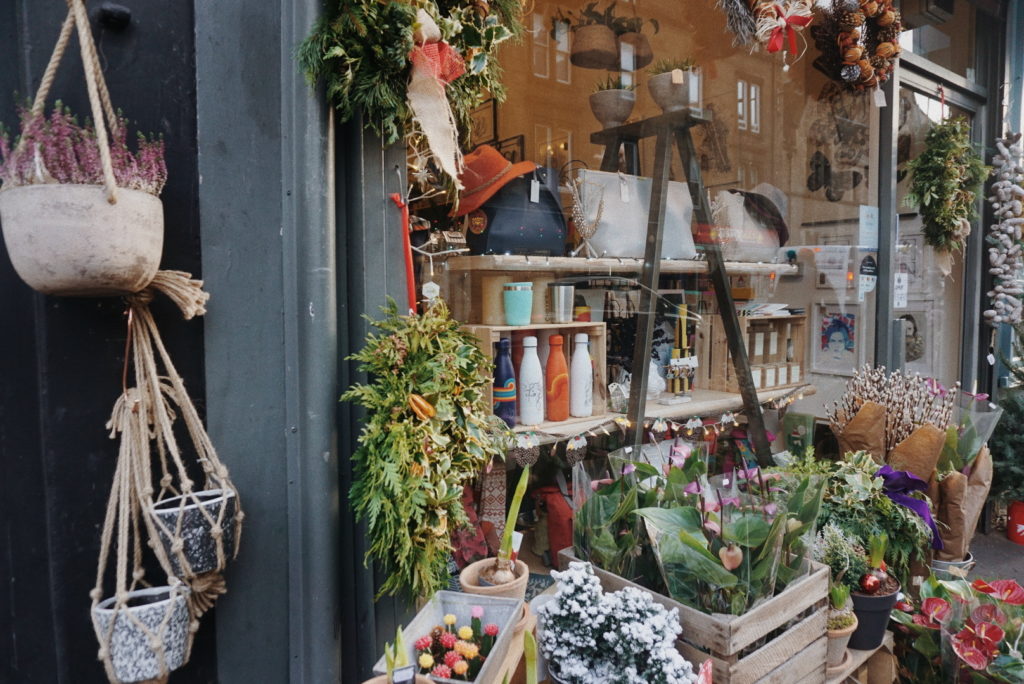 This cute, independent shop on Easter Road is my favourite go to for a nice present or a card. They offer plants, jewellery, prints, accessories, decoration, stationary and gifts for women, men and kids.
Cloud 9, 40 Easter Rd
Scottish Design Exchange
a store down in Leith that sell exquisitely designed products by artists living in Scotland. Every penny spent goes directly to those who create. You will find unique and handcrafted prints, decorations, stationary, accessories and clothes.
Scottish Design Exchange, First Floor, Ocean Terminal, Leith
Bill Baber Knitwear
Right on the beautiful Grassmarket, Bill & Helen Baber have been producing a boutique collection of handmade Scottish knitwear since 1977. While the beautiful Jumper, Tops and Shawls range between 80£ and 200£ and are more on the pricey side for gifts (which is fair, as I saw the time, love and skills that go into them), they also offer stunning accessories like hats, snoods and brooches to pep up any outfit.
Bill Baber Knitwear, 66 Grassmarket
Weigh to Go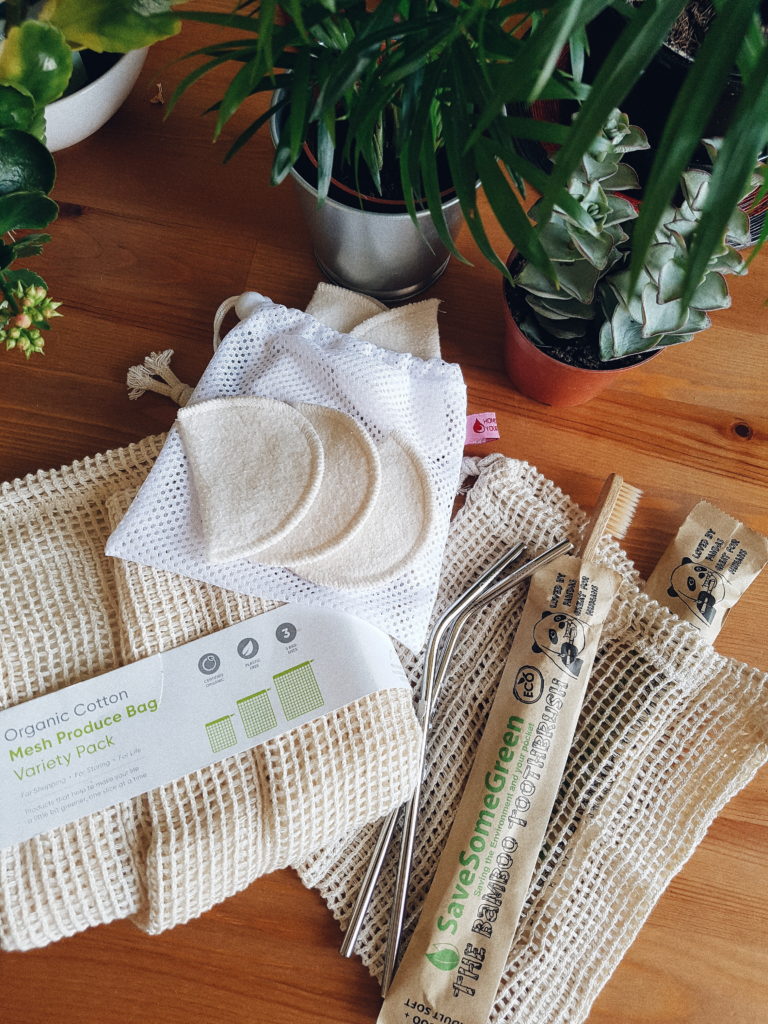 Maybe don't give your loved ones a jar of cornflakes, but how about a zero waste starter pack with bamboo toothbrush, hair soap, drinking bottle, metal straws and reusable produce bags (and cornflakes, you always need them).
Weigh To Go, 27 Crighton Place, Leith Walk
Lackdhu
 Another hidden Old Town Gem with one of the best selection I have seen in Edinburgh for more authentic gifts and special goods, beautiful art, jewellery, homewares and decoration. All by Scottish and UK designers. I bought my mom a great Highland Coo print there and always think about all the other things I want to get for myself.
Lackdhu, 62 – 64 Candlemaker Row
Red door Gallery
Right on the beautiful Victoria Street and Credited with being 'one of Edinburgh's most varied and interesting art spaces', they stock a large selection of art prints, sitting alongside designer products, fashion accessories, knitware, unique homewares, jewellery, artist cards and wrap. I always go in and have a browse when I am down Victoria Street, as it is such a refreshing haven of tasteful goods in-between all the cheap tourist shops. They are celebrating their 15th year as an art gallery and I hope there are 15 more to come.
Red Door Gallery, 42, Victoria Street