I am someone who dresses more on the casual side, same colours, simple styles. My make up and hair is normally very natural as well. But what I absolutely love is to set an accent with some great earrings. I feel sorry for all the small studs who spent their existence at the bottom of my jewellery box, because I am just not into wearing them.
So I was very thrilled to learn about Simple Statements. The earrings made by Anna in Glasgow are ticking all my boxes: Local and sustainable, handcrafted, unique and an absolute eye-catcher!
The person behind Simple Statements
I loved to hear Annas story how she came to creating jewellery. As a qualified nurse she needed a way to relax and help process the days. She discovered working with clay and soon started making earrings. After lots and lots of positive comments (understandable), she stepped out of her comfort zone and started Simple Statements.
A story I could really relate to, as I not only worked as a nurse back in Germany, but still love to unwind with crafting after long days of work or university.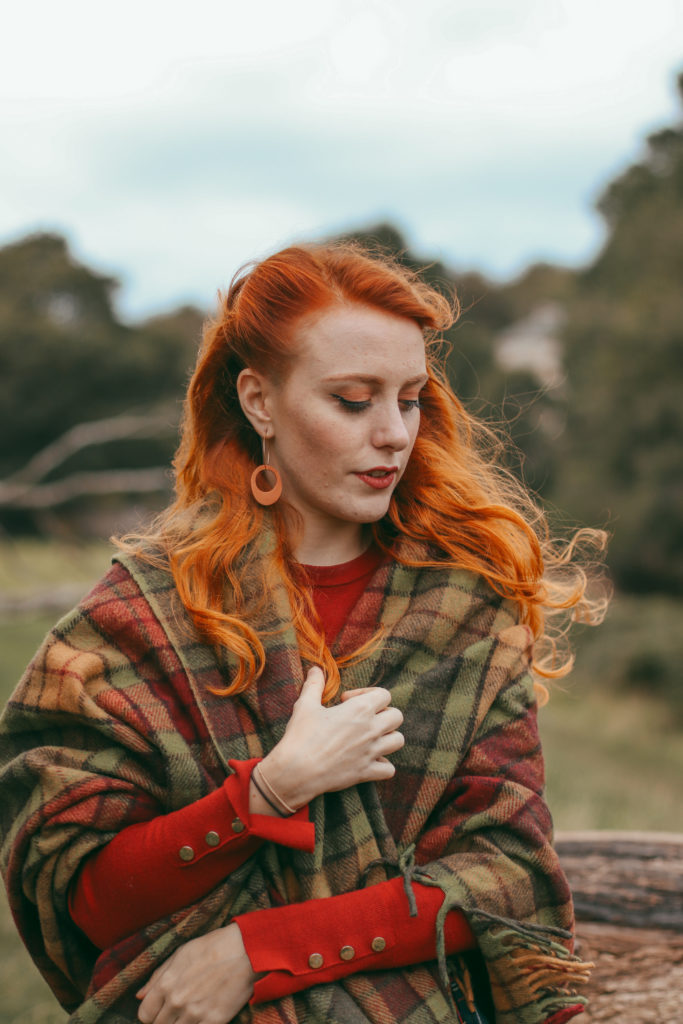 The Earrings
The whole range of 'simple statement' jewellery is delicately handcrafted from clay in Scotland.
The simple style of the designs are contemporary but not tailored to seasonal trends, means that those pieces are made to last and work with everything in your wardrobe.
They come as studs and dangle earrings in natural terracotta colour, partly painted and also white clay!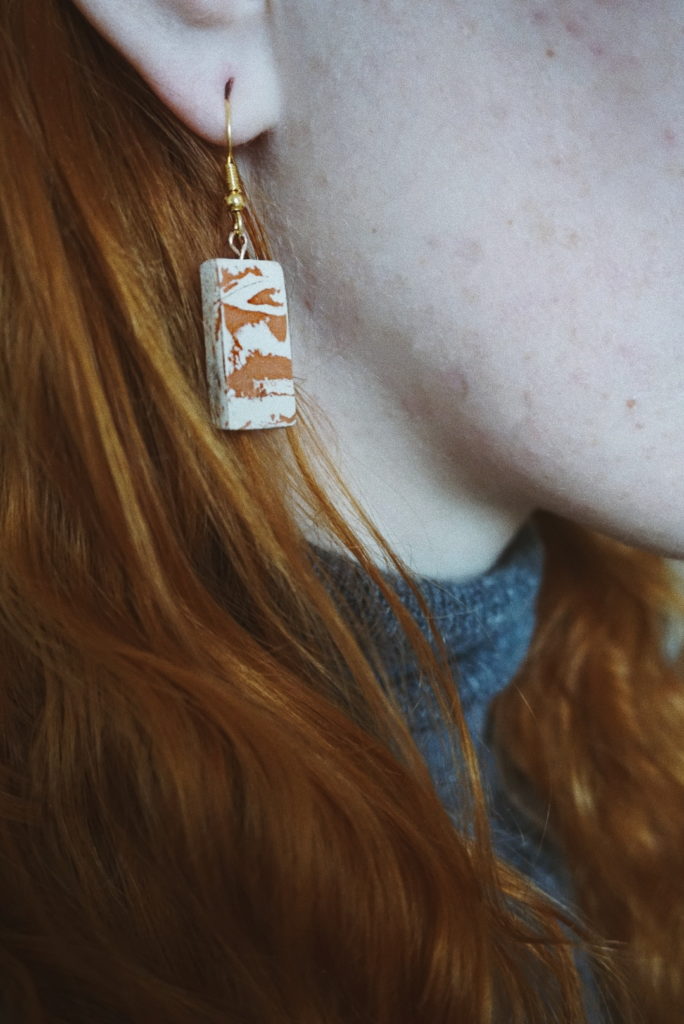 Mine arrived in a pretty box, so they do not get damaged during delivery and I reuse the box to store them or take them with me on travels.
First I was afraid they will be difficult to handle and very delicate due to the clay, but I was wrong. They are very easy to wear, beautifully made and have a nice, solid and sturdy feel to them.
The price varies from £10 to £18, which is very reasonably for handmade jewellery!
I love all the styles I own and don't really want to wear any of my other earrings anymore. I get so many compliments and recommend them on a daily basis.
Especially if you think about starting a simple and sustainable wardrobe any of those earrings are a great investment.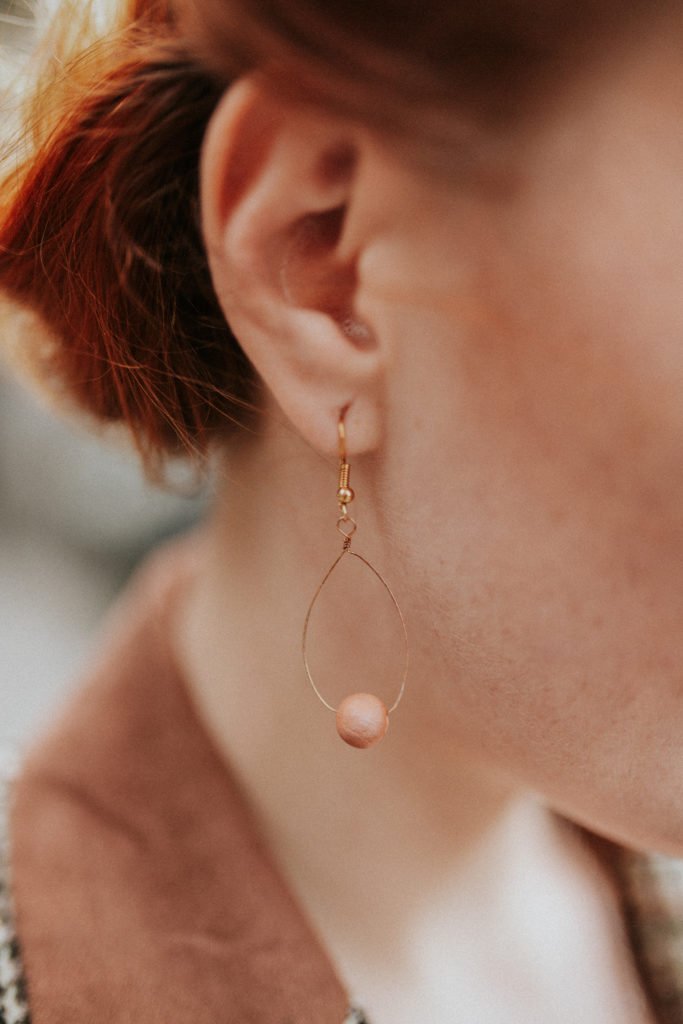 Have you thought about buying one of these earrings? If you have any questions at all, leave them in the comments or feel free to message me or lovely Anna herself.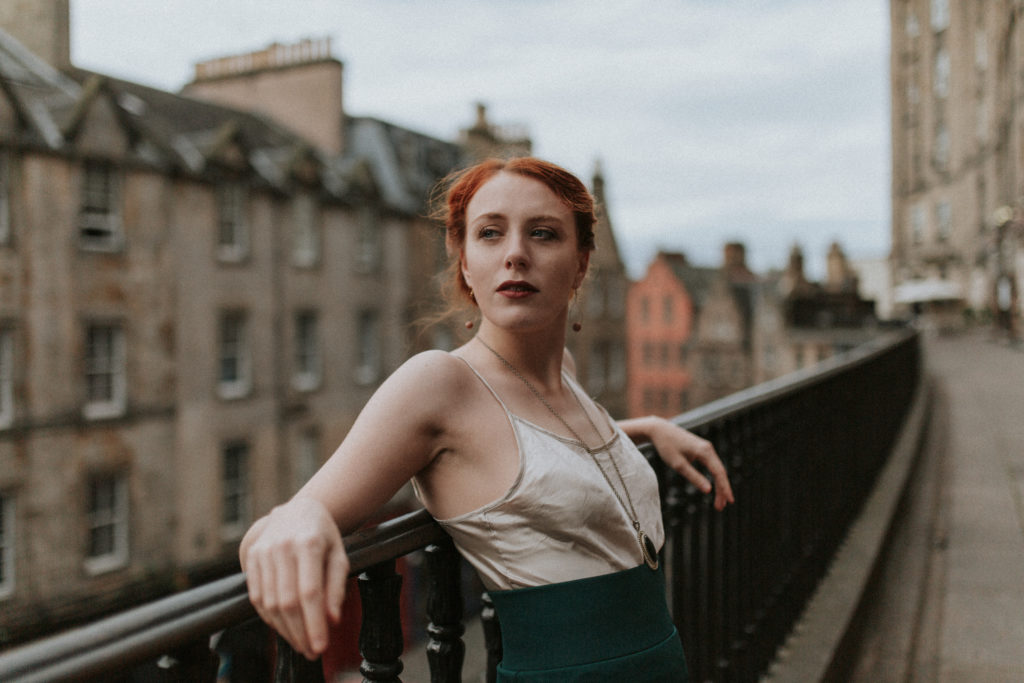 Follow her on instagram: Anna-Statements
And her Website: https://www.simplestatements.co.uk
_________________________________________________________________
Thanks to Tilly Wester, Bernadeta Kupiec and Northhold for the photos.
Disclaimer: this blog post includes a cooperation with Simple-Statements. All thoughts and images are my own!