This Christmas will be, like the rest of the year, so different from everything most of us have ever experienced.
No christmas markets, no work parties, many of us unable to see our families and friends.
But that doesn't need to stop us to do something nice for ourselves, our families and our local shops.
This year is more important than ever to buy from the right people – don't give millions more to amazon and co. They don't need it. They won't do a happy dance every time an order comes trough. We need to buy from the smaller vendors or many shops and local designers won't survive. Buying local means investing in communities, supporting creativity and entrepreneurship, and giving more unique, special items and having a personal customer experience.
I know many don't seem to have the budget for sustainable and local, but no one expects you to pay 200£ on a scarf or painting. Most shops offer a wide range, with something for every budget.
This Christmas, I've found some small hand made soaps for everyone and will gift it along with homemade jams and food.
If you see something on the high street you or your loved one really loves or wishes for, of course you can buy it. It is just important to not overlook the small shops and designers in the rush to buy presents – most of the time there will be local (and usually nicer!) equivalent, and they´re usually not too hard to find.
You don't need to spend a lot to show someone you care. I would much rather get a bag of homemade cookies and a nice card than one of these "Boots Shower gel gift bundles", or the same bag of Lynx shower gel my boyfriend gets every year. The best and most sustainable option is always to craft something nice yourself, give time and memories, make food or upcycle old presents.
Here´s this years list of my favourite local and independent shops, artists and brands, many of which I bought from this year and in years before. All of them have online shops, but many also own physical shops, most of them nestled away in quiet areas or the hidden Old Town streets, far from the crowds and noise.
This blog post is not sponsored. I just love all the designer and highly recommend them.
Nixey
Each bag takes inspiration from the Celtic sporran and is beautifully crafted by sporran makers in a workshop near the Highlands. The ´1834´ (above) is much more than a normal sporran; giving it a makeover to complement a modern lifestyle, with both men and women able to wear it in different ways thanks to the adjustable straps. Read my full review here
Nixey now also offers beautifully handmade fine silver Amulet pendants. They carry a hand carved leaf motif inspired by the 13 tree signs of Celtic astrology. For a meaningful gift to someone special, discover their sign from this ancient zodiac of the British Isles, which dates back 3,000 years.
Rois Seaglass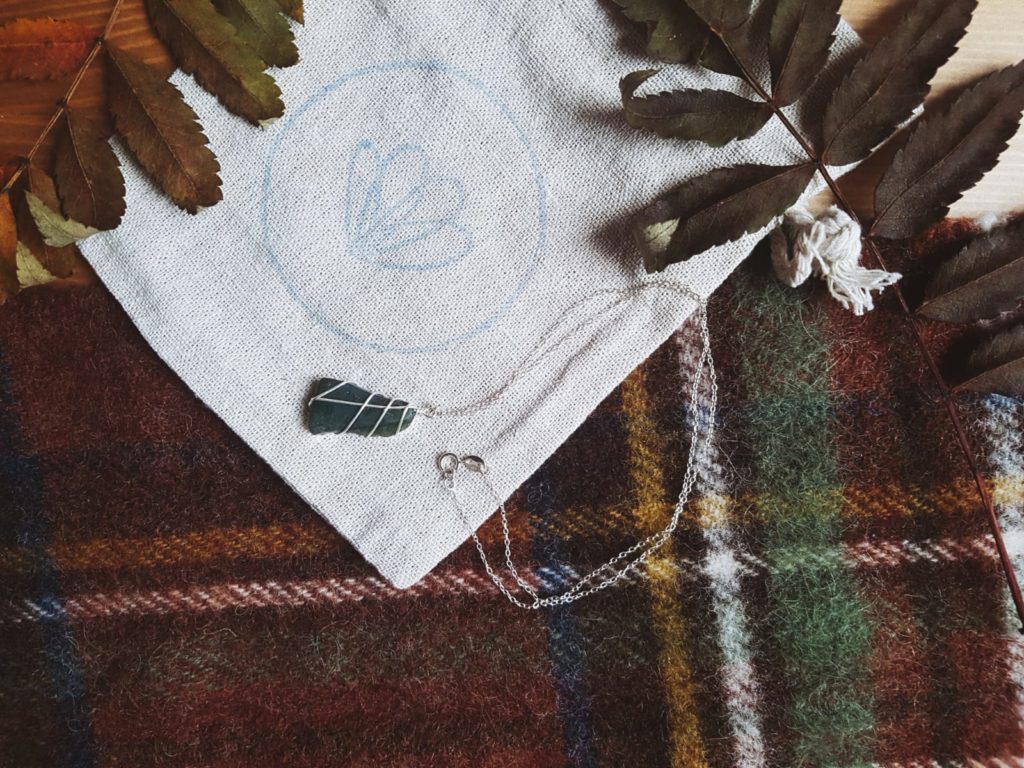 In case a loved one (or you) has Fernweh to their favourite beach in Scotland, Rois Seaglass is the perfect gift. They collect polished seaglass all over Scotland and turn it in unique jewellery, so you can always carry a piece of your favourite place in Scotland with you.
https://www.etsy.com/shop/ByRois
Tartan Blanket Co
Nothing says merry Christmas from Scotland more than a soft, warm tartan blanket or scarf. Located in Leith, Edinburgh, it is a small, family run business and you can choose from many different wool types, sizes and tartan prints.
They also offer pre-packed gift boxes in collaboration with other local brands. Send a hug to a loved one.
Lather and Smudge
Lather and Smudge offer Artisanal Soaps handcrafted in Scotland.
The family business is run by Julie and Rob, who create wonderful soaps, shampoos and skincare the traditional way, but with a modern flair. I got several soaps from them and will gift them to basically everyone this year, and they make great affordable and thoughtful gift for your loved ones.
https://www.latherandsmudge.com
skye candle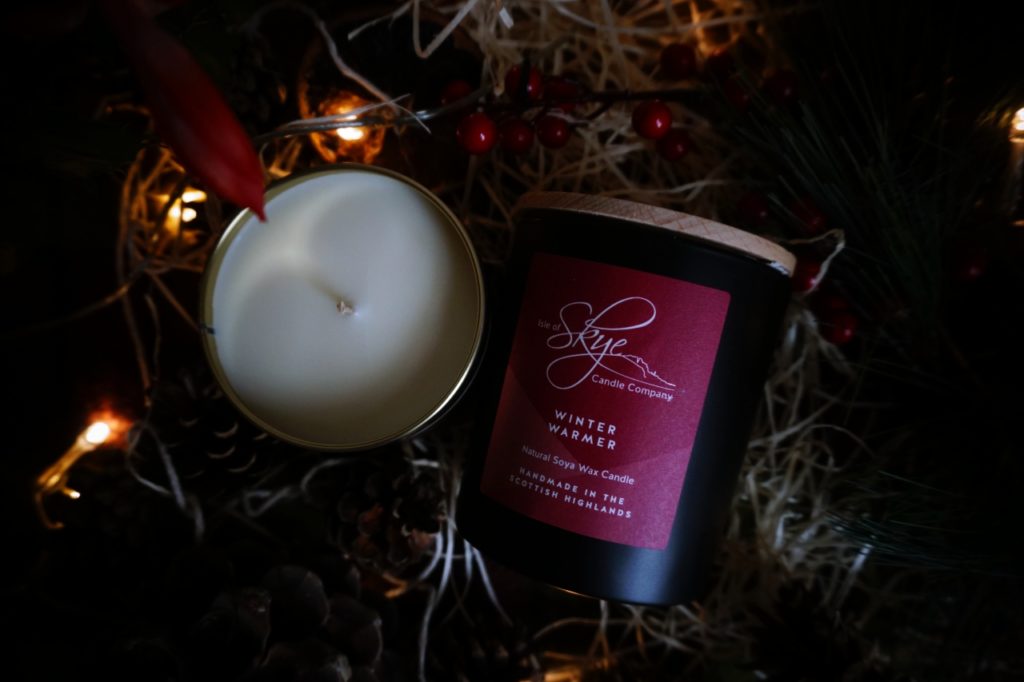 I got my first Skye Candle last Christmas and I have been obsessed ever since.
The company started in 2006 on the Isle of Skye and now creates unique home fragrance products, using 100% renewable soya wax and the finest quality natural oils.
I especially love the range inspired by Scotland itself, but the signature range is also full of unique and amazing scents. Winter Warmer is one of my absolute favourites.
Lackdhu
A hidden Old Town Gem with one of the best selections for more authentic gifts and special goods, beautiful art, jewellery, homewares and decoration – all by Scottish and UK designers. I bought my mom a prints there two years in a row now. They also sell Rois Seaglass!
Lackdhu, 62 – 64 Candlemaker Row
Wraptious / The Paper Gallery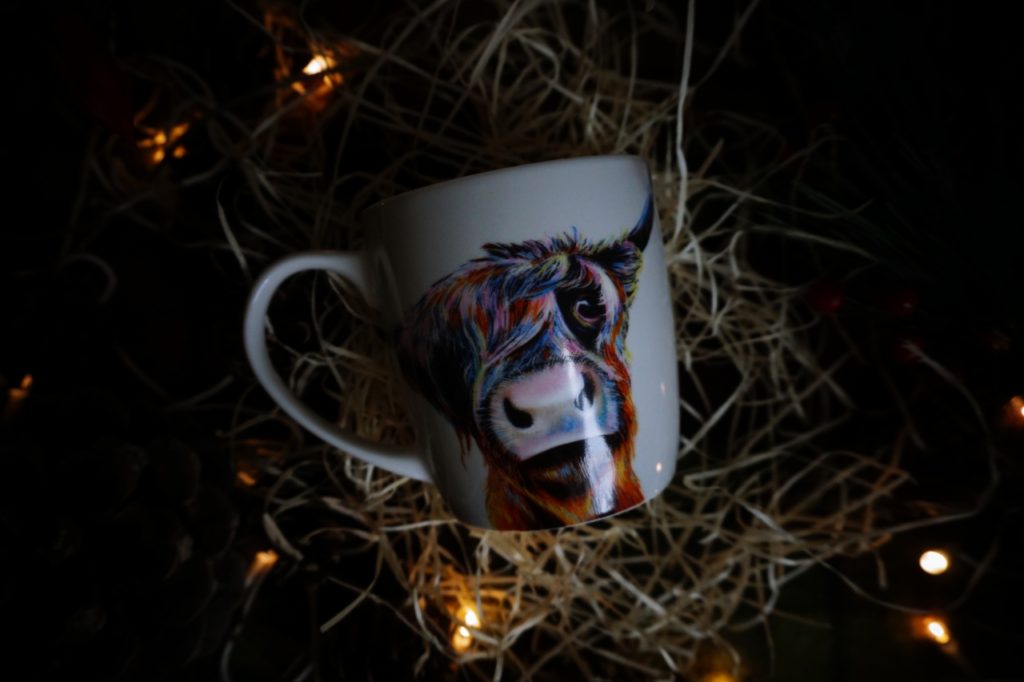 Wraptious is supporting artists and the environment. They make sure to pay the artist fairly with every order while using sustainable resources, eco-conscious packaging and working to end modern slavery.
The Paper Gallery in Edinburgh stocks some of the items, alongside with jewellery, tea towels, toys and a large selection of beautiful cards from independent designer and artists. I bought several birthday and christmas cards there and my boyfriend got me this adorable Wraptious mug for my birthday.
The Paper Gallery , 49 Clerk St, EH8 9JQ
Folkenrose Prints
Known for her beautiful, moody photos of Scottish nature and Edinburgh on Instagram, Abbi at Folkenrose also sells prints. Why not trying something new with unique art prints instead of the last minute puppy calendar buy?
Message Abbi at Folkenrose for prints
https://www.instagram.com/folkenrose/
Grow Urban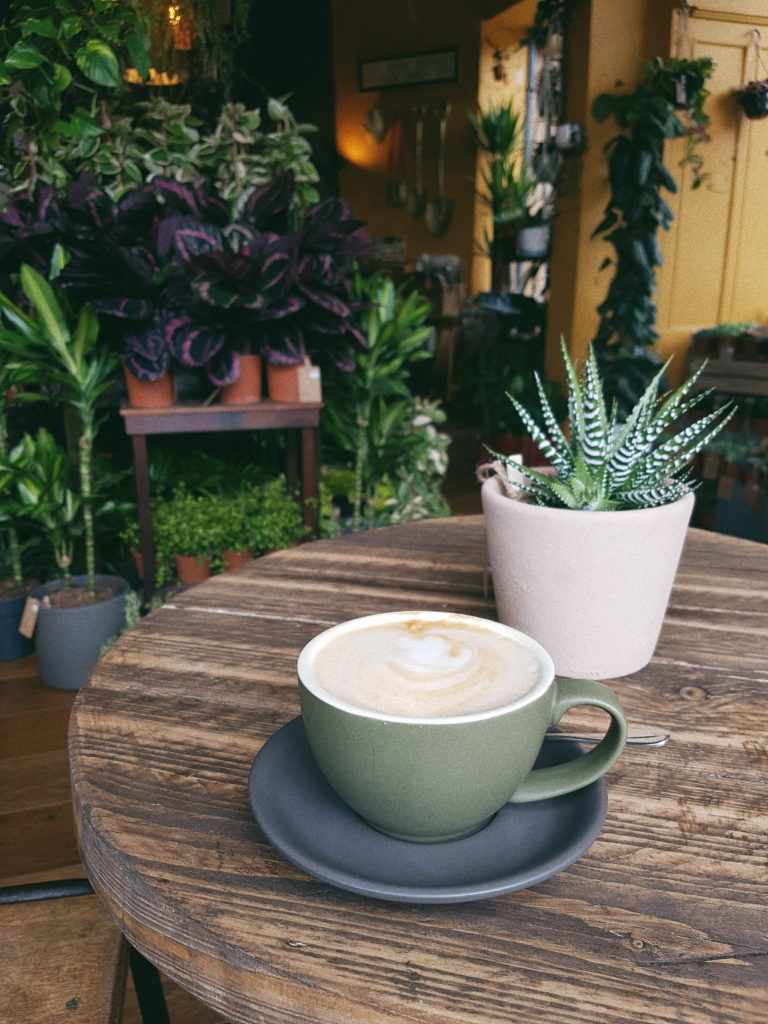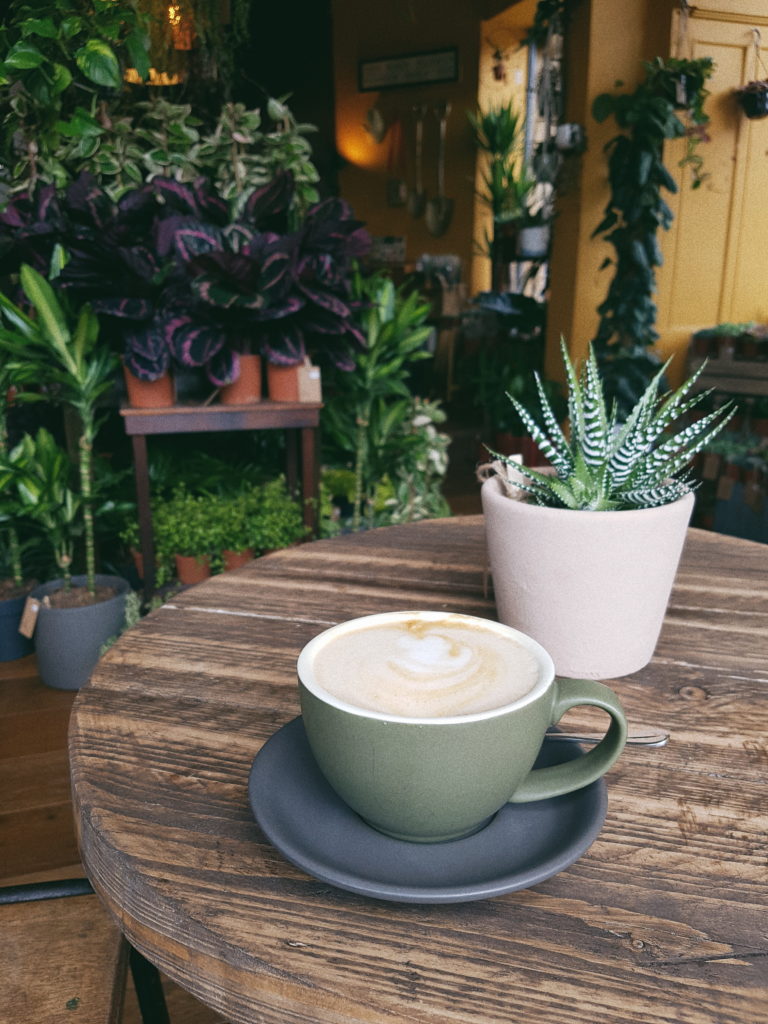 We all know Grow Urban is my favourite plant shop. But besides plants (which are always a great gift), you also get lots of little nature and plant related bits and bobs like prints, Cards with seeds inside and helpful books about keeping house plants alive.
Grow Urban. 92 Grove Street