When it comes to completing an outfit, your accessories can make all the difference. I am, as usual, far behind this summer´s "Must Have" trend. I was looking for the perfect tassel earrings for quite a while, but couldn´t find any which I liked and are affordable at the same time.
These gorgeous statement earrings caught my eye and I had to have them! The price is definitely reasonable with £8.50.
How to style
I wear them to nearly everything, as long as the colours matches. You can improve a simple Jeans and T-Shirt outfit with them, or give youre evening dress the last finishing touch.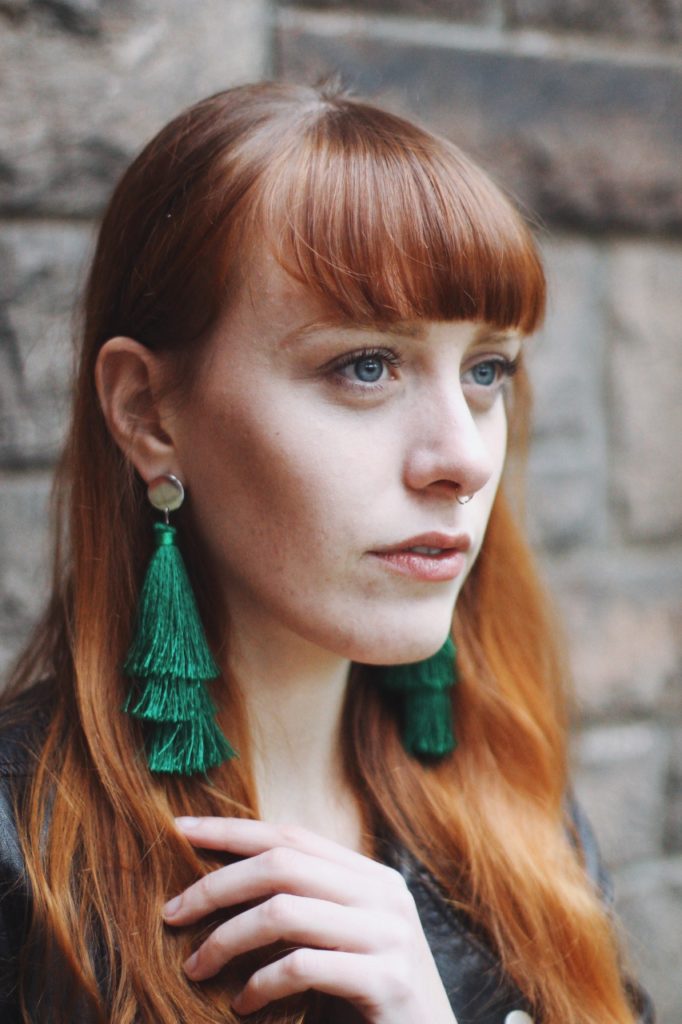 Green Tassel Earrings: Next  (more colours available)
Thanks to Rachel for the photos!